Here's a little catch up on this meme because real life has been too real and too busy in the last couple of days!

Day 17 - What do you want to be when you get older?

Alive, healthy and happy.
That's the extent of my ambition!

Day 18 - Name a TV show you have become addicted to.

It's called Supernatural and these three gorgeous buggers have got something to do with it ...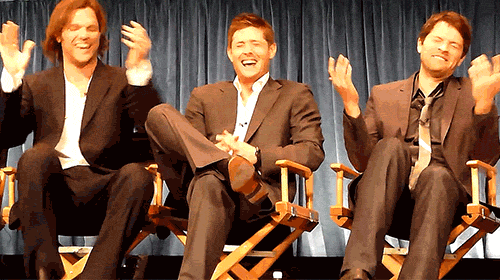 Day 19 - A list of the places you've lived at

Elephant and Castle - London, England
Bagshot - Surrey, England
Lightwater - Surrey, England

This entry was originally posted at http://dizzojay.dreamwidth.org/434911.html. Please comment there using OpenID.