We all know that Jensen has the best laugh in the world - Jared has said so publicly, so it must be true.

Jensen's laugh is rainbows and unicorns; chocolate sprinkles and sunshine. It's a fusion of cupcakes and champagne with a dash of naughtiness and just the merest hint of shy vulnerability. It's the panacea to all the wickedness in the world, and it's incredibly infectious. Statistics show that that it has a 99.9% infection rate. This means that unless you are made of stone, dead, or happen to be some kind of primitive invertibrate with nothing but basic motor functions, you're screwed basically! .

Just for the record, it's also ridiculously sexy.

Therefore, it is my pleasure to present this tribute to the most adorably eye-crinkling, head-dropping, body-shaking, mischief-making laugh there is. With special guest appearances from our lovely Jared and Misha...

Enjoy!

Laugh and the world laughs with you.
And when you laugh like this, who can blame it!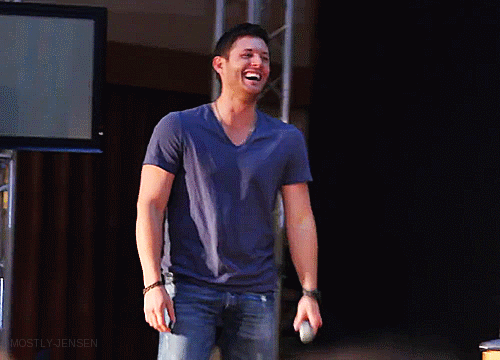 Jensen's laugh comes in many forms.
There's the 'lights up a room' half smile/half laugh ...




There's the 'snerk ... must not snort, must not snort' laugh ...




There's the 'well, I thought the joke was funny' laugh ...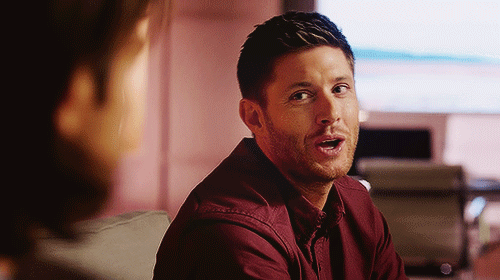 The 'oh God, I'm dribbling' laugh ...

.


The 'I can't believe you said that' laugh ...




The 'I can't believe I said that' laugh ...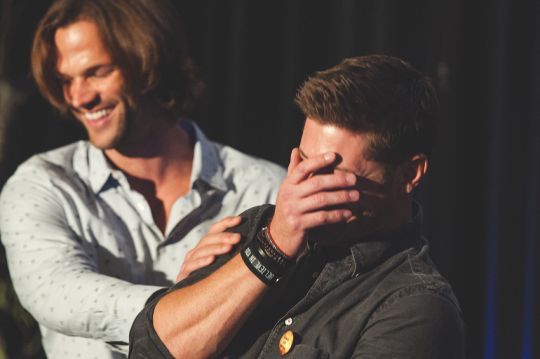 The 'I can''t believe Misha wore that' laugh ...




The 'that's some darn good apple juice' laugh ...




There's the 'folds like a cheap suit' laugh ...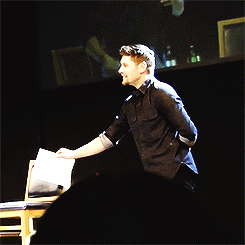 And not forgetting the all-time classic 'my co-star just fell backwards through the door' laugh.




Jensen is most known for his beautiful 'head thrown back in perfect, completely sponateous hilarity' laugh.




It's something he has been perfecting for a very long time, see?




It truly is a thing of beauty.




Sometimes Jensen laughs so hard, he gets it wrong and his head drops the wrong way.
But we don't mind.




Ultimately, Jensen laughing - in any way he likes - means that all is right with the world.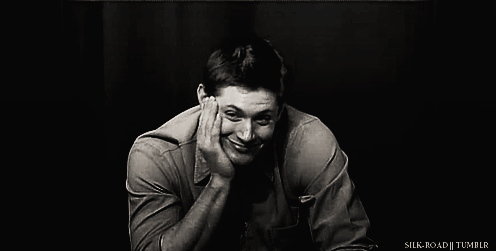 When Jared and Jensen get together, laughter invariably ensues.
Just observe their contrasting styles ...

Jensen curls up ...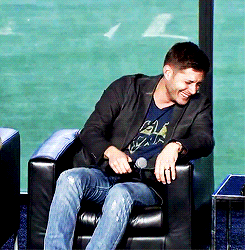 And Jared sort of unravels.




But other times, their laughter is in perfect synchronicity.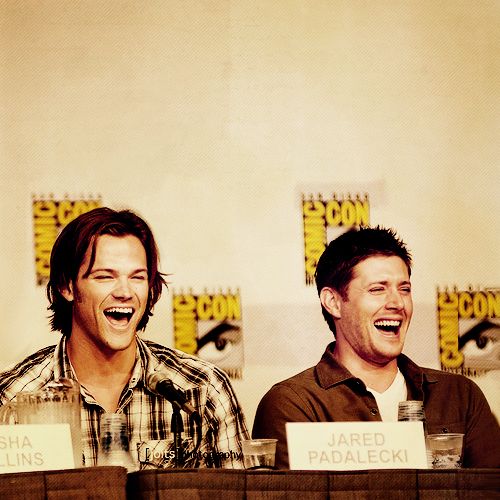 This usually happens when they're taking the piss out of Misha.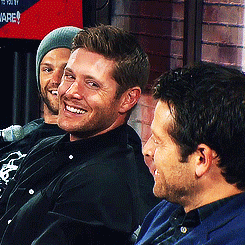 Although Misha sometimes gets his own back and reduces Jensen to a giggling wreck.




Jared does a pretty good job of breaking Jensen too from time to time.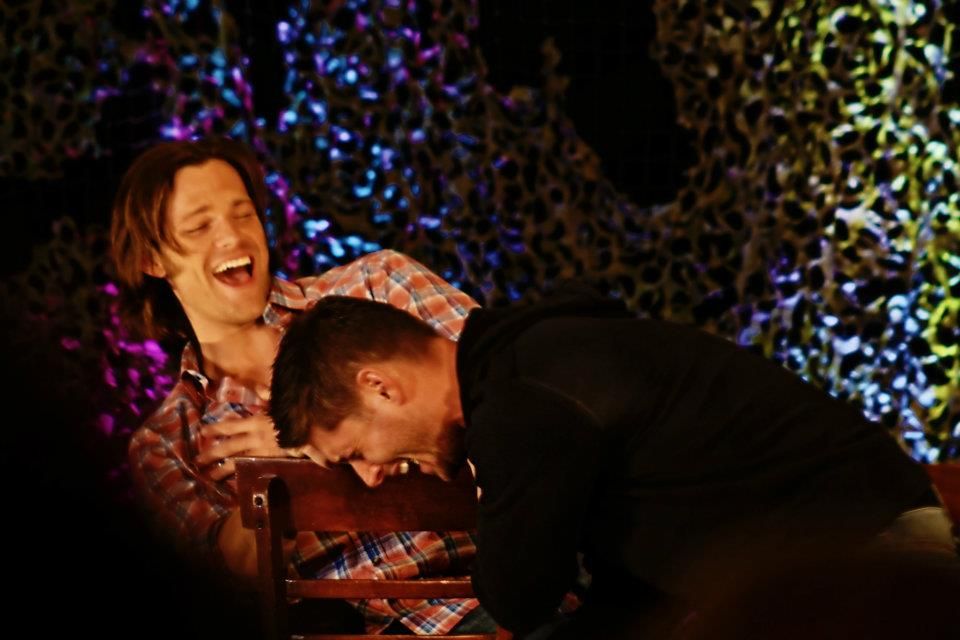 Not that Jensen takes a lot of breaking, mind you!




And when the three of them are together, well ...
There's not a dry seat in the house.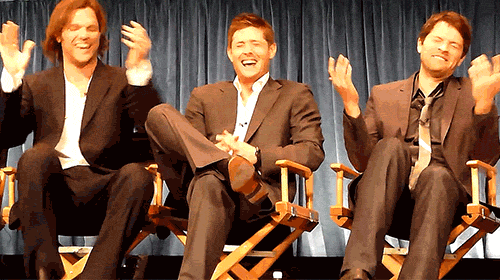 So, to conclude; Jensen's laugh is a thing to be treasured.




It does more good than a thousand politicians could ever do ...




Indeed, for the good of humanity, Jensen should be encouraged to laugh at every possible opportunity.




The world would be a far better place.




Until then, I hope you've enjoyed this little collection of Jensen laughter!


Th-th-th-that's all folks!
All images gathered from Google and Pinterest.
Credit as per watermarks
If credit is needed on any of these pics, let me know!